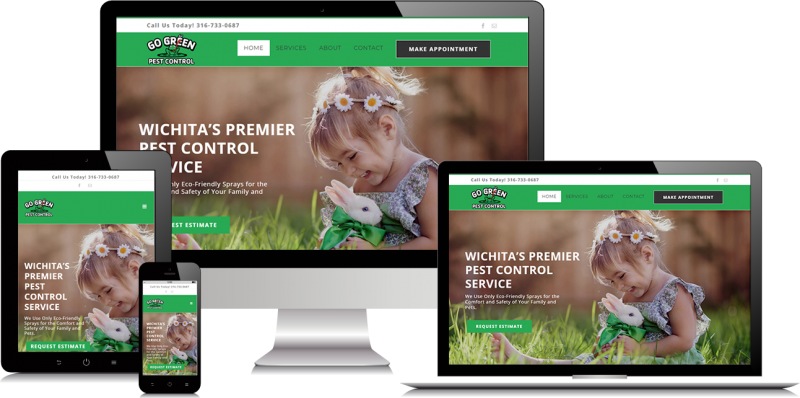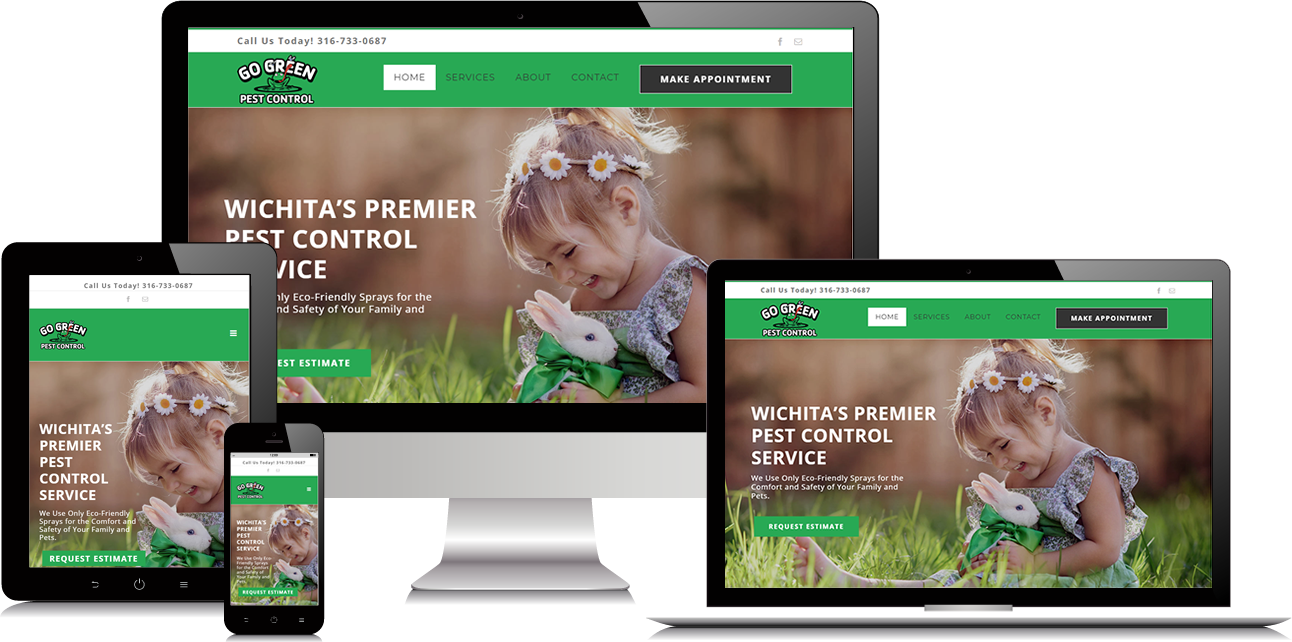 Brief

We contacted Go Green! Pest Control about an issue regarding their website when we noticed that it had been hijacked by an overseas company.
After we helped them regain control of the site, we created a new website redesign for them and now the site is completely responsive and mobile friendly. We host it on our robust US-Based servers and have secured it against any future hijacking attempts.
What We Did

Customized WordPress Theme

Search Engine Optimization

DO YOU HAVE A BIG IDEA WE CAN HELP WITH?