Web Design & Development
Your Vision, Realized.
Website Development Overview
We're full-fledged developers so we can help with WordPress, Joomla, Wix, SquareSpace, or any other website builder!
Whether you're starting from scratch or ready to take your website to the next level, we want to be your partner and make your vision a reality.
We understand the importance of having reliable assistance when it comes to building an online presence.
With our services you never have to worry about us vanishing after your project is done.
We're never more than just a quick email or phone call away!
As one of our clients we will provide you with continued support and guidance after completion so you have someone you can rely on and help you to maximize your online efforts.
WordPress
Development
Professional WordPress Development & Site Migration

WordPress is an open-source content management system that is user-friendly with easy updating by even the most non-tech-savvy. It's our go-to CMS but we're also well versed in many other environments.
We've been building on the WordPress Platform since 2009. We've built countless sites and customized hundreds of plugins for a diverse group of clients.
Love your site but want the ability to update it yourself without paying loads to your web developer? We can migrate your existing site to the WordPress platform and train you in less than a couple of hours on how to keep it up to date with fresh content. No more outdated promotions or news and events!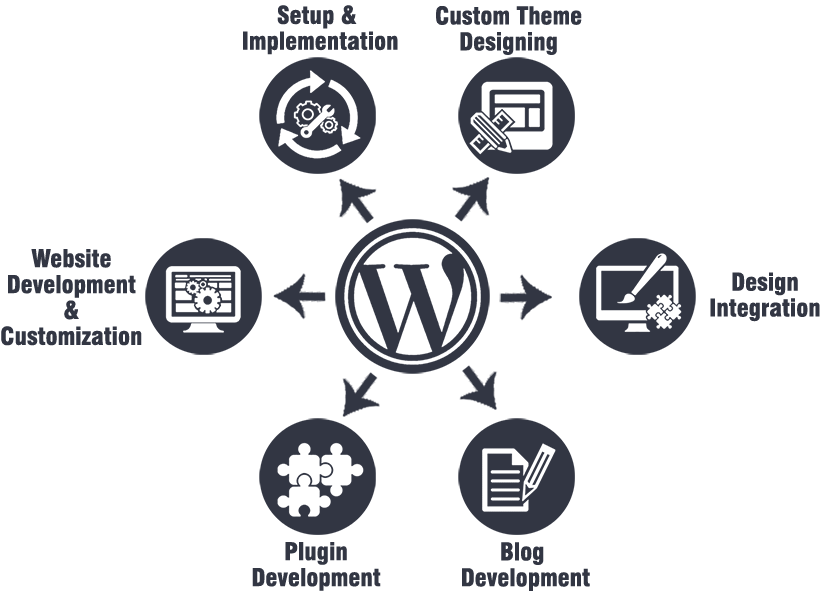 Packages & Prices
In addition to packages listed below, we also offer custom website packages.
Interested? Get more details.


Tell us about your project!
Let's Talk