Search Engine Optimization
We understand the point of a great website isn't just about getting good rankings, it's about increasing sales. That's why we deliver more than just great rankings, we also monitor your traffic to identify any areas of improvement.

We live and breathe search engine optimization and search engine marketing.
We provide complete digital solutions tailored to your needs, budget and specifications and ensure complete customer satisfaction. With over 14 years of digital marketing experience, we can build a plan that achieves your goals and doesn't break the bank.
Not sure what you need? Check out our blog post about the differences in digital marketing for an explanation along with some pro's and con's.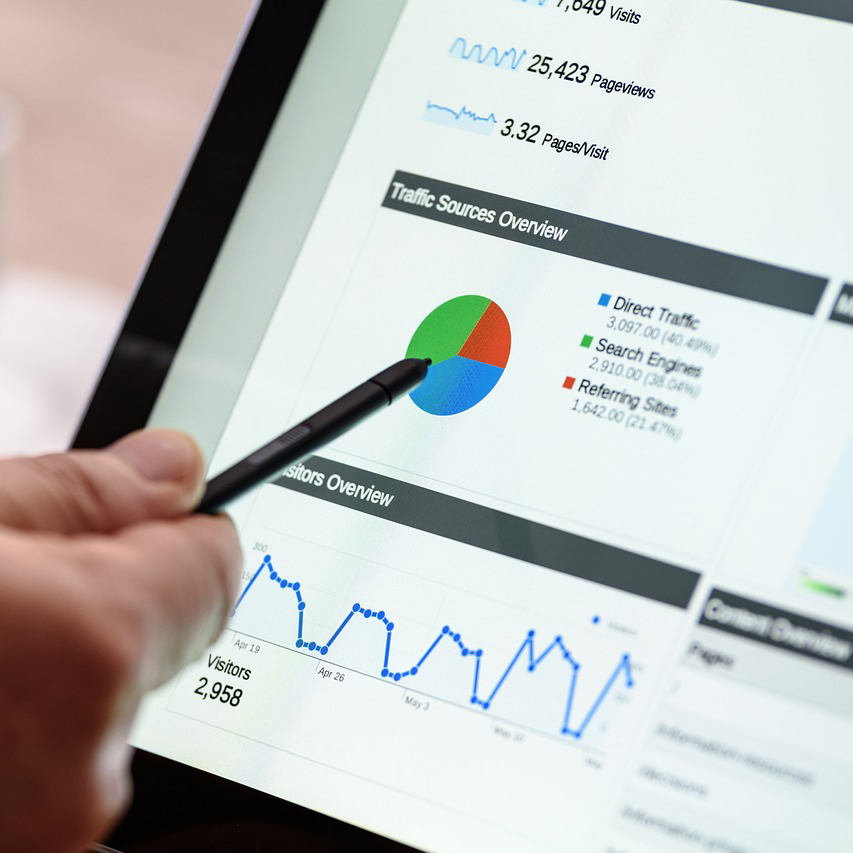 Audit & Planning
You need to know where you are before you can know how to move forward. For this reason, we like to start all SEO campaigns with an audit of your website, your audience, and your competitors. This review is the foundation of our plan, which will help us propel your SEO success.
Mobile SEO Planning
Is your website mobile friendly? Does it pass Google's mobile test? Beyond that, does it rank well in mobile organic listings, and is the navigation and content laid out in a preferred mobile fashion? Since mobile is so critically important to SEO these days, we'll make sure all of these elements are set up for mobile SEO success.
Local SEO Focus
As part of your overall SEO plan, we need to know if your business is locally focused. We work with global, national, regional, and ultra-local businesses. Many of our SEO strategies are the same across the board; but when you need to be locally focused, there are some additional tactics to employ to ensure the greatest possible local rankings.
Audience & Keyword Building
Now that we have a great understanding of your business, how and where you need to target, and what kind of competition we're up against, we can dive into audience-specific keyword discovery. Doing so allows us to build a primary and secondary set of keyword targets… not just for ranking, but for increasing quality traffic and leads or sales for your website.
What our clients say

I love working with Greg and have absolute trust in his managing my online presence + he's earned an amazing ROI for my company!
I can't thank you enough Greg! Keep those conversions coming!
We couldn't be happier with our new website. Jenn and the folks at Heartland Logic have done an incredible job. Not only are we seeing a large increase in web traffic, but we are also experiencing a large increase in sales volume directly linked to our new presence on the WWW.
Great rankings are waiting.


Get Started Today.
Local SEO with Google My Business
Get Found, Reach More People, Outrank Your Competition! Google offers a FREE business listing to companies that are interested in listing their information with the search engine. Google My Business is the name of Google's business platform. Google displays the local results whenever applicable. In fact, Google has been increasing the amount of algorithmic weight put on Google Local listings and Maps, and if the recent trends are any indication, that weight will only increase. With this in mind, Local SEO with Google My Business is an essential tool in any digital marketing toolbox.

Consider Local SEO with Google My Business because:
1. Google Maps listings dominate the first page when you search for your most important keywords.
2. Get your customers to easily find your local business.
3. Your competitors are already there.
Get Your FREE Google Business Page

DO YOU HAVE A BIG IDEA WE CAN HELP WITH?