Gold SEO Nuggets – Part 1

I thought that I would pass along some gold SEO nuggets that I have found useful in the past and will be adding to this periodically as the Part 1 in the title suggests. Sometimes the nuggets will be sites that are useful for SEO purposes, sometimes it will be on page SEO tips that people often overlook, other times it will be techniques on getting those elusive backlinks that everyone needs to get. So without further ado:
Do you have a e-commerce site and struggle to get backlinks?
Do you hate to go through thousands of blog sites looking for someone to review your products so that you can get a backlink? Use the site tomoson.com to connect to bloggers that want to review your products. They have tens of thousands of bloggers waiting to contact you and promote your product. In exchange for giving them a product, they review your product and give you a link back to your site. With the control panel in Tomoson you can track and manage the people who receive your products. You can see if they have talked about them in social media or posted about them in their blog. Do you have some bloggers that you already use? You can import those bloggers into the Tomoson control panel, and invite them to future promotions. You can see which one of your bloggers gets the most website traffic, Facebook Likes, and Tweets. You can even download their shipping information with a click of a button. Best of all it keeps everything organized. Their entry level account is $50 per month, but they do have a FREE 30 day trial.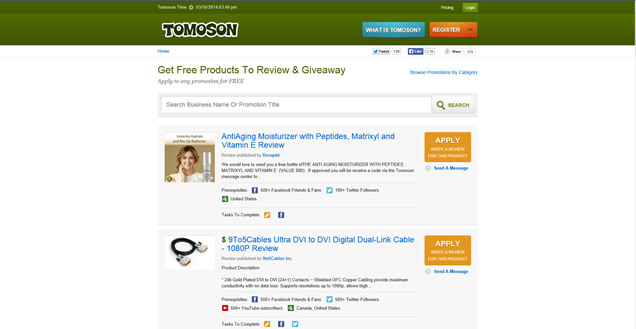 What.. there is another search engine?!
Yup, this one is called soovle.com, its great for finding long tailed keywords. This search engine specializes in searching wikipedia, answers.com, Youtube, buy.com and even The Weather Channel. By using this tool you can come up with hundreds of long tailed keywords for a website that otherwise would be difficult to find and what's better, your competitors won't find them using the Google Keyword Planner Tool. Why go for long tailed keywords? The Nay Sayers say, "theirs not as much traffic going to the long tailed keywords, its a waste of time to try and get the traffic". Here's the flip side of the coin, the traffic converts easier to sales, because people know what they are looking for AND it is MUCH easier to rank for them. Keep in mind when you use this search engine that the results come up immediately for each of the sites that it searches. If you click on the Soovle button afterwords, it takes you to Google.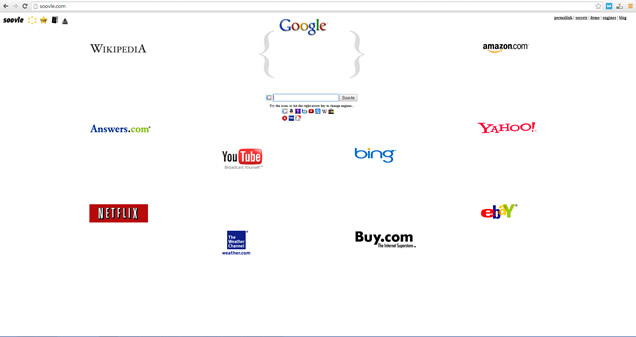 Find out which of your internal pages you can rank the easiest.
Use the Google and Bing Webmaster Tools to find pages that are ranked on the 2nd, 3rd or 4th pages of the search engines and then optimize them. You can even look at the keywords that brought people to those pages and find long tailed keywords that your didn't even know your were ranking for. In Google Webmaster Tools here is how you find out what those pages are. If you do have a Google Webmaster account, sign in. If you don't, get one, there is tons of information listed about your website and remember this, information is from Google the #1 search engine. Then click on Search Traffic and then Search Queries.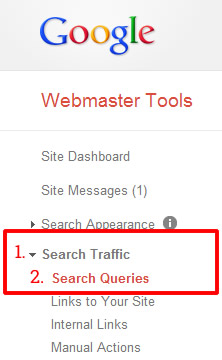 This gets us to the screen with all of the information that we need. The column that you need to look at is the Avg. Position. This column tells you how far down the rankings you are for that search query. Then click on the query and it will tell you which of your pages the query went to. Give the pages listed in the Average position 11-40 some SEO optimization and they will rank up to the first page in no time.

Don't forget about using your long tailed keywords in the title of your pages.
The title tag is one of the most important on page SEO changes you can make, don't just use your primary keyword in your web page title tags. Embed your long tailed keywords into the title tag.

This way you start ranking for the long tailed keywords while working on getting the primary key word to rank.
Get those elusive .edu backlinks!
Those .edu backlinks are like jet fuel for your search engine rankings. Google has said many times that they do not give any special treatment to sites that have links from .edu domains. That is true, BUT the link profile of most colleges and universities put other sites to shame. Search for .edu domains that have pages that offer discounts to faculty, students and alumni. In Google use "site:.edu inurl:discounts" and "site:.edu intitle:discounts" to find those educational websites (Find out more about Google search operators). If you want to search to see if a particular institution has those types of pages use "site:example.edu inurl:discounts" and "site:example.edu inurl:discounts". To find other sites, substitute the word benefits for discounts. After you find a college or institution that you want to get a link from, get in touch with them via a email or phone call. Some of them even have elaborate contact forms to fill out for the discount. Be prepared to offer at least a 10% discount and to honor that obligation.