Design
We've been developing websites for more than a decade! You'll get an affordable, out-of-the-box site, or we'll create a custom solution just for you. Your website will be created using the best design tools in the industry and the latest in search engine-friendly techniques. Our primary goals are to enhance your brand while keeping a keen eye on site usability and fast download times.
We're full-fledged developers and can help with WordPress, Joomla, Wix, SquareSpace, or any other website builder… we've got you covered! Whether you're starting from scratch or ready to take your website to the next level, we want to be your partner and make your vision a reality.

We understand the importance of having reliable assistance when it comes to building an online presence. With our services you never have to worry about us vanishing after your project is done. We're never more than just a quick email or phone call away! As one of our clients we will provide you with continued support and guidance after completion so you have someone you can rely on and help you to maximize your online efforts.
Working with Jenn and Greg at Heartland Logic was one of the best decision I have made for my business website. They are very easy to work with – they take all that techie stuff and made it easy for me. I can easily update my website (because they sat with me and trained me) and if I have a problem they are just a phone call or email away. Plus, they are always thinking of ways to improve it for me. I love their attitude of helping me to succeed. I can confidently recommend them to anyone and everyone.
Thanks to Jenn & Greg for the awesome web page designed for me. Jenn moved really fast to get it done. Great communication with me throughout the process. Thanks Again. I will recommend you!
Thanks so much for updating our website… it looks great! I love the way that I can interact with the site on my mobile phone, as well as the Google map that comes with the customer contact submission. It has come a long way since we first started working together over a dozen years ago. Thanks again!
Get a free quote for your project.


Get Started Now.
WordPress
Development
Professional WordPress Development & Site Migration

WordPress is an open-source content management system that is user-friendly with easy updating by even the most non-tech-savvy. It's our go-to CMS but we're also well versed in many other environments.
We've been building on the WordPress Platform since 2009. We've built countless sites and customized hundreds of plugins for a diverse group of clients.
Love your site but want the ability to update it yourself without paying loads to your web developer? We can migrate your existing site to the WordPress platform and train you in less than a couple of hours on how to keep it up to date with fresh content. No more outdated promotions or news and events!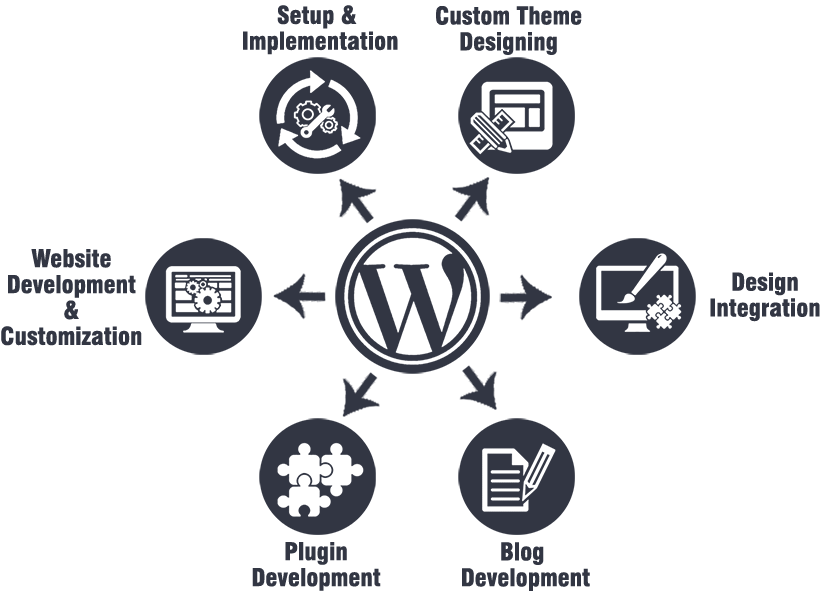 Packages & Prices
In addition to the one-time package pricing listed below, we also offer affordable monthly payment plans. We call this our "New Every-Two" program and give you a brand new refreshed website every two years, keeping you up-to-date with the latest styles and trends! Interested? Get more details.


DO YOU HAVE A BIG IDEA WE CAN HELP WITH?