A business selling firewood was in desperate need of help with advertising.  He had tried radio, billboard ads, and lawn signs without much success.
To solve his problem I implemented a Google Ads campaign. In less than two weeks and with minimal money spent he received 7X the amount of orders as he did from all the other advertising he tried.  His ROI was a impressive 2200%.  He told us that we "saved his firewood business".  Next year he will be using us again and is even planning to start selling earlier then ever before.
As a bonus we received free firewood this winter 🙂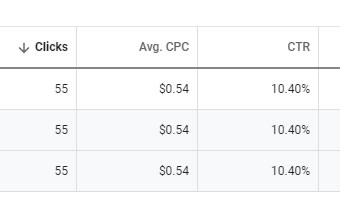 Call or email us and we will put you on the track to setting your business on "Fire".  Remember its not the "clicks" that count, its the money you make from the ads.  Anyone can say that the ads they created gave you "clicks",  but its the conversions that count.