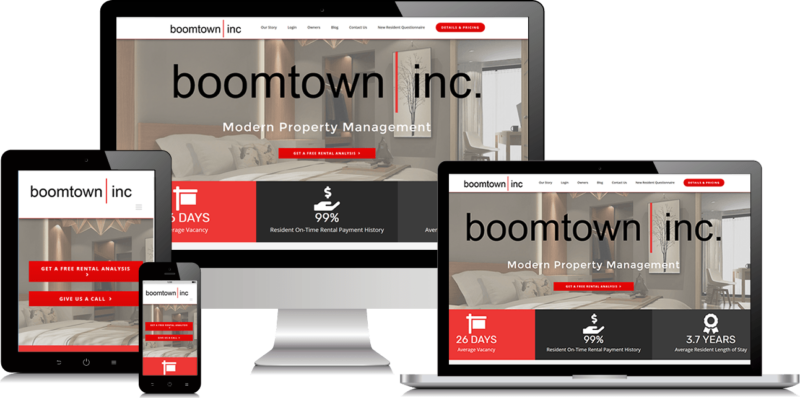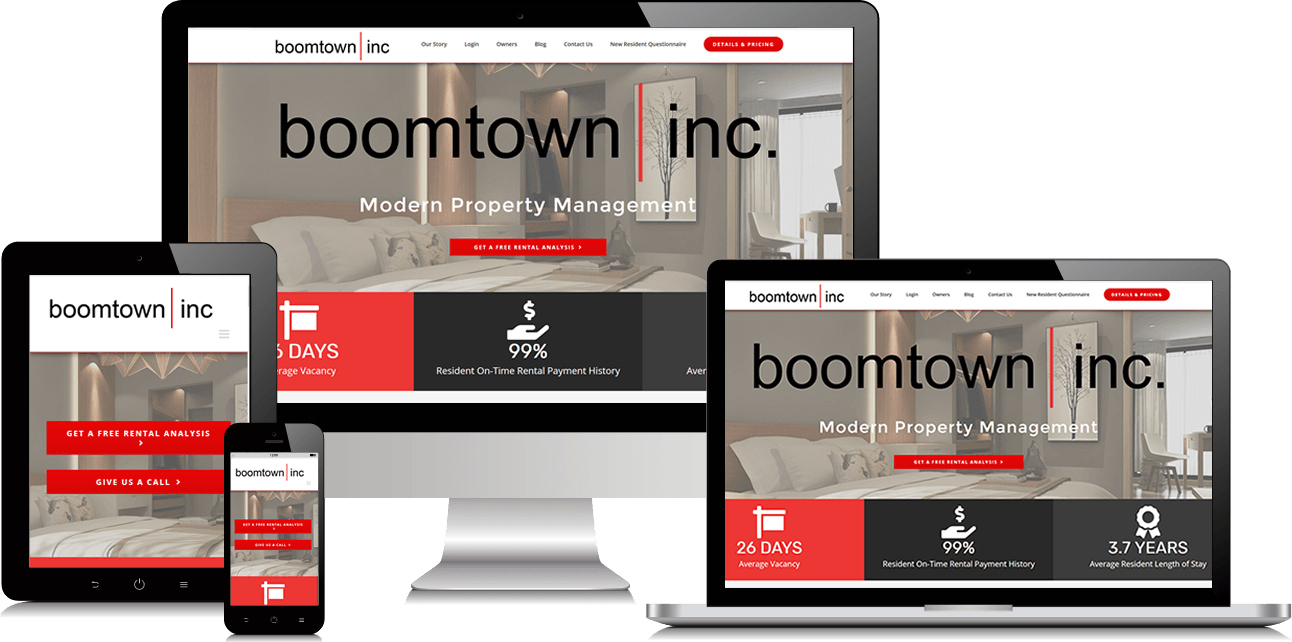 Brief

We met up with Boomtown at one of our favorite freelancing sites. Sadly, they had been let down by a developer who put together a decent site, but lacking in achieving the vision that the client was seeking. We listened closely, created a new color scheme and quickly rebuilt the site using our time tested techniques.
We kept all of the existing content, reorganized it and used some accessible jQuery transitions and greatly improved the overall user experience. We also added some awesome local scenery pictures and fun icons.
The site is easy for them to update through the user-friendly WordPress interface where they can go in and quickly add to the pricing list.
We added a couple of custom plugins; a Google API plugin that geo-locates the addresses in forms and auto completes based on address matching, and a Review plugin that scrapes Facebook, Google and Yelp reviews.
What We Did

Customized WordPress Theme

Search Engine Optimization